We're also fluent in listening.
Whether it's a business meeting in Beijing or a focus group in Frankfurt, the epiphanies often happen when you're least expecting them. So it can be frustrating when your transcriptions come back like this: [unintelligible]. We get it. So our team of experts is committed to converting your audio accurately, equipped with the latest transcription technology—including a sharp set of ears.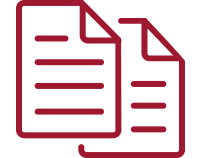 Audio language translator
Yes, you can transcribe and then translate, but we prefer to translate as we transcribe—not only is it more efficient, but it also gives our translators critical insights into context, tonality, and intention.
Learn more about our translation process