We want to help your business communicate like a local.
We're not just translators—we're tour guides, ambassadors, bridge builders. We love connecting your business to new markets and new perspectives. That's why we carefully cultivate our own connections worldwide. For each project, we handpick your dream team of professional translators, editors, proofreaders, cultural consultants, and industry experts.
Our Company
From an extensive, carefully assembled team of the world's finest translators and cultural experts, the project management staff at G3 Translate carefully handpicks each translation team of translators, editors and proofreaders according to the highest industry standards. We do this to maximize the impact of your critical global messages—while simultaneously minimizing potentially costly cultural mistakes.
Working in very close partnership with your company rep, we craft precise target language translation solutions to achieve your specific communication goals. We do not believe in the "one language fits all" projects mentality. Our personalized approach allows us to adapt swiftly and fluidly to your unique message in over 100 languages. We refuse to engage in the much easier and cheaper path of "shoe-horning" an inferior generic translation into your superior, uniquely branded product. Your success means our success and we're determined to be your preferred partner in perpetuity.
Our Mission
At G3 Translate, our top priority is to help you grow your business internationally quickly and efficiently. We do this by speedily and accurately translating your message for target markets, with respect for regional customs and colloquialisms.
Our Vision
Our vision is to produce culturally relevant global and regional B2B and B2C communications for each and every one of our valued clients.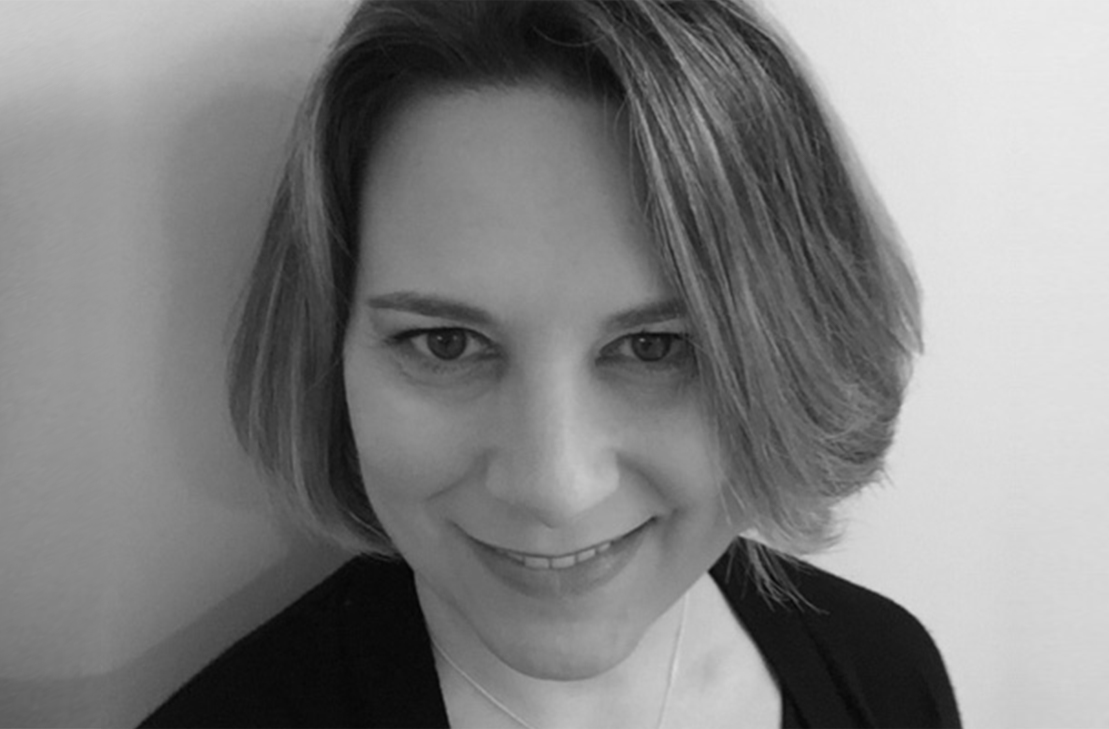 Nancy
Chief Executive Officer, G3 Translate
Nancy has been in the translation industry for nearly 20 years providing a global voice to clients across several industries. She has worked with major corporations helping them to roll-out new products, engaging in the launch of global websites, overseeing translations for technical content, branding and advertising content, legal contracts and briefs, as well as trade journals.
Want Nancy at your next event?
Download her speaker packet


.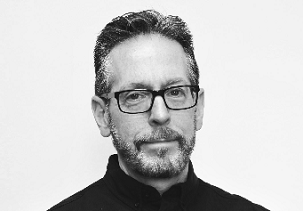 John
Chief Operating Officer, G3 Translate
A founding partner of G3 Translate, John has over 25 years of experience in the translation industry and has been a key point of contact for Fortune 1000 companies looking to expand their business globally. Prior to joining G3 Translate, John was Vice President of Client Services at a mid-sized translation company in New York City. He has also served on the Board of Directors of the Association of Language Companies and as an active member of the American Translators Association and the New York Circle of Translators.
Cathy
Business Development Manager & Strategist
Cathy has been in the translation industry for a year providing business development strategies to senior management. She comes to G3 Translate with an impressive background on Wall Street. She has worked for some of the top Investment Banks and has held many different positions.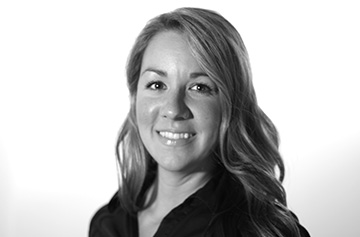 Nicole
Director of Production
Nicole has been working in the translation industry for over 11 years and became a member of the G3 team in 2007. Prior to her joining G3 Translate Nicole served as a Project Manager at TransPerfect Translations, also located in New York City. She has worked with senior management to develop the core-training curriculum for the production department and also works in direct communication with clients to ensure their continued satisfaction.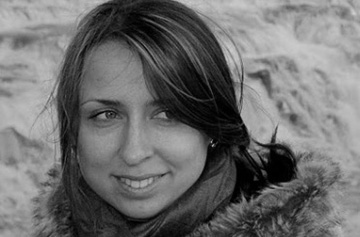 Yelena
Director of Technology & Strategic Projects
Hailing from her native Russia, Yelena has been with G3 Translate for 7 years. Throughout her time with the company, she has gained valuable knowledge about not only the translation industry but also marketing research. A strong asset to the team, she always does her best to find solutions for any problem.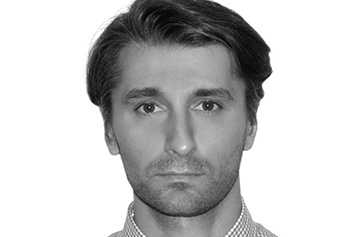 Igor
Team Lead/Russian Translation Specialist
Facilitating cross-cultural collaboration and communication through translation has been Igor's passion for many years, and he has followed it both academically and professionally. To this end, Igor holds a Specialist's degree (a five-year degree program) in English and German Translation from Horlivka State Pedagogical Institute of Foreign Languages, a reputable language school in Ukraine, as well as a Master's degree in Russian Translation from Kent State University. Igor has been working as a translator, interpreter and language project manager since 2006.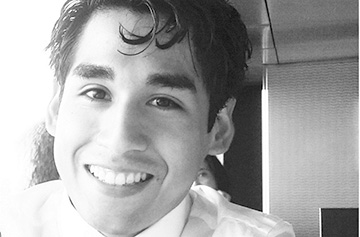 Khald
Team Lead
Khald has been in the translation industry for nearly 5 years. Originally from Perú, he is a native Spanish speaker and fluent in English and Portuguese. He graduated from Binghamton University with degrees in Latin America & Caribbean Studies and Translation.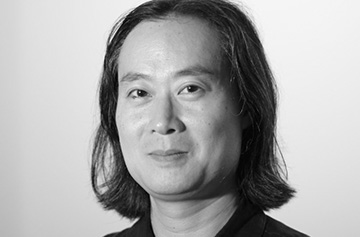 Mark
Senior Project Manager
Mark has been working in the language industry since 1997, specializing in resolving technical issues and complex job requirements. He has studied in Paris and London as well as lived in Rome, Ho Chi Minh City and Seoul. He is a New York City native, currently settled in Brooklyn. He speaks French fluently, Italian conversationally and Korean at home with family. He also dabbles in English at times.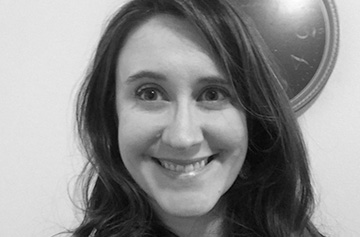 Kim
Project Manager
One of the newer additions to the G3 team, Kim comes to us with nearly 5 years' experience in the translation field. Hailing from her alma mater, the University of Texas at Austin, Kim received her BA in French in 2004. After a short stint as a freelance translator, Kim stopped off in a mid-sized translation company in Texas before finding her way to G3 Translate. In addition to her French skills, Kim is also fluent in the language of XML and has a passion for the technology side of the industry.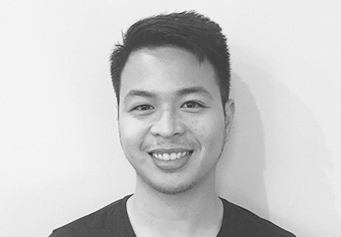 Carlo
Project Coordinator
Carlo knows that working for the market research translation industry has definitely been the right choice since it involves many of the skills that he learned in college. As a project coordinator, his goal is to make sure that our clients are satisfied with the quality of our translations and giving them quick and efficient solutions.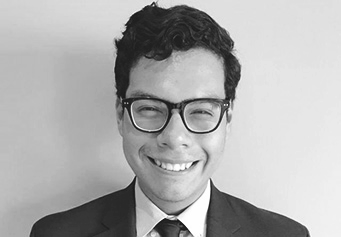 Anthony
Project Coordinator
Having grown up a native bilingual (English/Spanish) has been an amazing yet challenging experience. Facing the everyday challenges that any child of immigrants does, translation has always been at the heart of his life. From reading letters to my parents to attending doctors' appointments, code-switching and the responsibility that comes with it, has taught him to love language and all that it entails.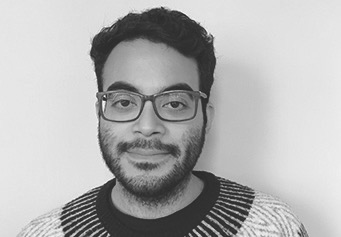 Cris
Project Coordinator
Cris was born and raised in New Jersey where he was surrounded by many cultures and people. Throughout his college career, he majored in Spanish Language and Literature as well as being part of the Spanish Honors Society. During his personal time, he likes to watch movies, cook, and work on some puzzles when he gets a chance as well.
Chloe
Project Coordinator
From Seoul, South Korea, Chloe had been working with a mid-size localization company for nearly 5 years as a project manager and Korean translator/reviewer. She earned her B.A. in English and Linguistics and M.S. in Curriculum Development & Instructional Technology at University at Albany in 2013. Chloe has a passion for learning languages, loves to experience foreign cultures, and travels around the world. In her spare time, she enjoys hot yoga, watching movies and exploring great gourmet food in NYC!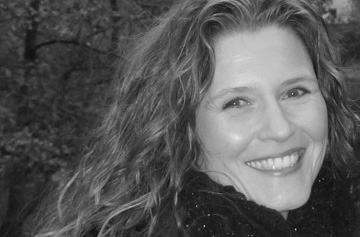 Silvana
Project Manager
After years in the tourism and publishing industries, Silvana began her career in the translation sector in 2009. She joined G3 Translate after having worked for Language Works (another NYC company) in 2012.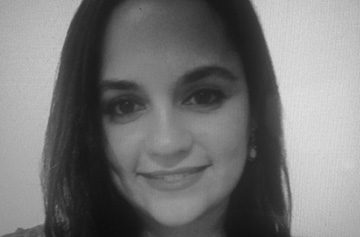 Irene
Project Coordinator
Irene has nine years of experience in the translation and interpretation fields. She holds a MA Degree in Translation and Interpretation (Spanish-English) from the Middlebury Institute of International Studies at Monterey and a BA Degree in Translation and Interpretation (Spanish-English-French-Japanese) from the Universidad Pontificia Comillas de Madrid. She has also been appointed Sworn Translator and Interpreter by the Ministry of Foreign Affairs of Spain.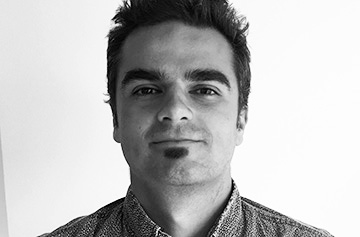 Ivaylo
Project Manager
Having been born in Varna, Bulgaria, Ivaylo loves the sea and enjoys spending time near it. Besides any sea related activities, he also likes hiking very much. Especially now that he resides in Sofia, Bulgaria, he visits the mountain more often. Another of his passions are sports. Every kind of sport. Although, he does specialize in a few – mainly soccer, tennis, billiards, cycling. Other than being active in nature and playing sports, he enjoys reading interesting books and discovering quality movies. All of the above is even better when shared with good friends.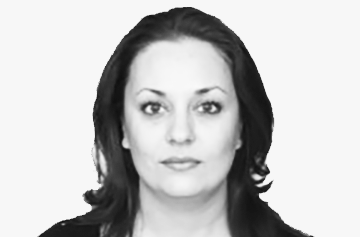 Yoana
Project Manager
Foreign languages has always a captivating topic for Bulgaria native, Yoana. So much so, that aside from learning English and French in high school, she went on to obtain a Bachelor's Degree in Applied Linguistics with a concentration in English/Japanese language. In the pursuit of expanding her language knowledge, Yoana was able to become a Sworn Translator with over 10 years of experience. However, her passion lies in interior design. When she is not debating synonyms or color swatches, Yoana can be found traveling, exploring new cultures, hiking or kayaking.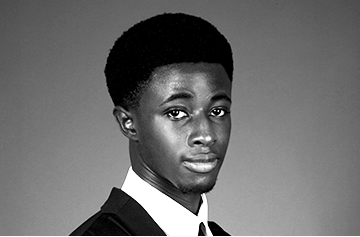 Cheick
Intern
From Paris, France, Cheick majored in Finance and management as a second major. He started taking interest in English when studying in college and his aspiration to work in different countries supported the practical need to study English further. Cheick knows that speaking foreign languages is the key to understanding foreign cultures because this allows him to interact with those cultures directly. He is very excited to be at G3 and experience New York and American culture. In his free time Cheick likes to play soccer and guitar, travel and go to arts expositions.